Any of a wide variety of sweet wines—sometimes fortified with brandy, all of which are compatible with dessert. Some of the more popular dessert wines are late harvest riesling, madeira, port, sauternes, sherry and some sparkling wines, such as asti spumante.

From The Food Lover's Companion, Fourth edition by Sharon Tyler Herbst and Ron Herbst. Copyright © 2007, 2001, 1995, 1990 by Barron's Educational Series, Inc.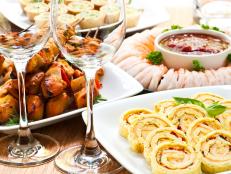 Make the most of your football viewing experience with these wine pairings that are perfect for your favorite big-game foods.