1. To prepare game, fowl, fish and so forth for cooking by plucking, scaling, eviscerating, and so on. 2. To "dress a salad" simply means adding a dressing.

From The Food Lover's Companion, Fourth edition by Sharon Tyler Herbst and Ron Herbst. Copyright © 2007, 2001, 1995, 1990 by Barron's Educational Series, Inc.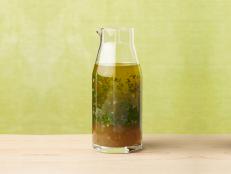 Give weeknight salads a makeover with dozens of new dressings from Food Network Magazine.