Pronunciation: [DUCH-ihs]

Cooked potatoes that are puréed with egg yolks and butter, then formed into small shapes or piped as a garnish and baked until golden brown. The term à la duchesse refers to dishes garnished with duchess potatoes.

From The Food Lover's Companion, Fourth edition by Sharon Tyler Herbst and Ron Herbst. Copyright © 2007, 2001, 1995, 1990 by Barron's Educational Series, Inc.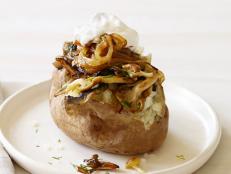 Serve these spuds from Food Network Magazine as the main dish: They're loaded with tasty toppings.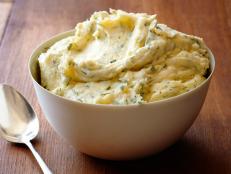 Give the essential side dish a new spin with this step-by-step guide from Food Network Magazine.