A liquid sold in cartons, this product is usually a blend of egg whites, food starch, corn oil, skim-milk powder, tofu, artificial coloring and a plethora of additives. It contains no cholesterol but each serving is almost as high in sodium as a real egg. Egg substitutes can be scrambled and also used in many baking and cooking recipes calling for whole eggs.

From The Food Lover's Companion, Fourth edition by Sharon Tyler Herbst and Ron Herbst. Copyright © 2007, 2001, 1995, 1990 by Barron's Educational Series, Inc.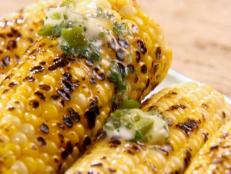 Mexican Made Easy's Marcela Valladolid shares her dictionary for making Mexican cooking a breeze.