Pronunciation: [ay-PEES feen]

Literally meaning "fine spices," this complex blend of herbs and spices is usually marketed under the name spice parisienne.

From The Food Lover's Companion, Fourth edition by Sharon Tyler Herbst and Ron Herbst. Copyright © 2007, 2001, 1995, 1990 by Barron's Educational Series, Inc.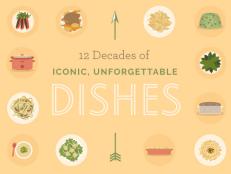 When these iconic meals appeared on the scene, they changed how people thought about food.