A variety of yellow or green pea grown specifically for drying. These peas are dried and usually split along a natural seam, in which case they're called split peas. Whole and split dried field peas are available packaged in supermarkets and in bulk in natural food stores. See also pea; legume.

From The Food Lover's Companion, Fourth edition by Sharon Tyler Herbst and Ron Herbst. Copyright © 2007, 2001, 1995, 1990 by Barron's Educational Series, Inc.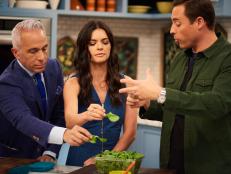 Spring has sprung and it's time to enjoy nature's bounty of delicious greens. The Kitchen has the roadmap to 3 different types of these flavor-packed veggies and the ultimate dressing parings to accent their flavors.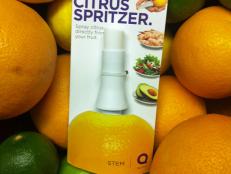 The Citrus Spritzer's claim to fame was that you simply pop it into your citrus fruit of choice and it will generate a light mist of citrus juice, as easy as spritzing water.