The process of removing minute floating particles that prevent wines and beers from being clear (see clarify). Besides egg whites and eggshells, other substances used to fine these liquids include isinglass and diatomaceous earth.

From The Food Lover's Companion, Fourth edition by Sharon Tyler Herbst and Ron Herbst. Copyright © 2007, 2001, 1995, 1990 by Barron's Educational Series, Inc.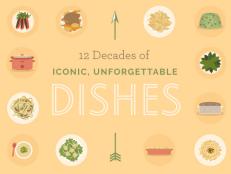 When these iconic meals appeared on the scene, they changed how people thought about food.