Long (up to 10 inches) and dark green, these soft, grasslike leaves have a pungent flavor and aroma that's a mélange of common chives and garlic. Garlic chive leaves have thin, flat stems, whereas the stalks with flowers are round and more closely resemble regular chives. Open flowers, though beautiful, are a signal that the chives were picked from a more mature plant and will not be as tender as those with unopened buds. Yellow chives have been grown without sunlight and have a mild flavor more akin to onion than garlic. Garlic chives can be found in Asian markets and many produce markets. Choose those that are bright green; store in a plastic bag in the refrigerator for up to a week. They may be snipped with scissors to the desired length and used in both fresh and cooked dishes. Garlic chives are also called Chinese chives, gow chai, gow choy, ku chai and nira

From The Food Lover's Companion, Fourth edition by Sharon Tyler Herbst and Ron Herbst. Copyright © 2007, 2001, 1995, 1990 by Barron's Educational Series, Inc.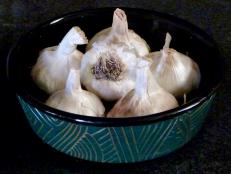 How to Make Roasted Garlic: A Step-by-Step Guide from Food Network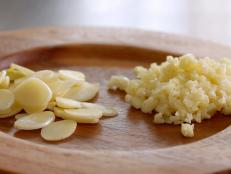 Follow this quick step-by-step guide and learn how to prepare garlic, a popular flavor base for countless recipes.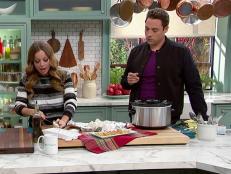 Use this earthy, sweet caramelized garlic in sauces and marinades, or spread it on crostini for a quick appetizer.