From The Food Lover's Companion, Fourth edition by Sharon Tyler Herbst and Ron Herbst. Copyright © 2007, 2001, 1995, 1990 by Barron's Educational Series, Inc.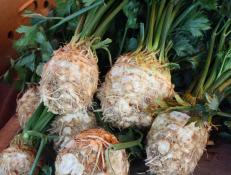 This veggie won't win any beauty contests, but it's nutritious and adds a spicy, fresh and delicious flavor to your dishes. Find out more on this underappreciated root veggie and some ideas on how to use it.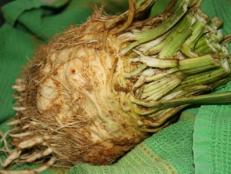 This root veggie might look a bit unusual, but don't let that scare you away from giving it a chance. Celery root (a.k.a. celeriac) is a delicious early fall treat.