Since heart consists almost entirely of muscle, it tends to be quite tough. In general, the younger the animal, the more tender the heart. Beef heart is the largest of those commonly available, followed by those of calves, lambs and chickens. Choose hearts that are fresh-smelling, plump and red, avoiding those with a brown or gray hue. Refrigerate, loosely wrapped, for no more than a day or two. Before using, remove any excess fat and wash thoroughly. Heart can be braised, stewed or chopped and added to cooked dishes such as stews. Small hearts, such as those from young lambs and pigs, are often stuffed and sautéed or roasted and served one per person. Chicken hearts from a young bird can also be sautéed. See also variety meats.

From The Food Lover's Companion, Fourth edition by Sharon Tyler Herbst and Ron Herbst. Copyright © 2007, 2001, 1995, 1990 by Barron's Educational Series, Inc.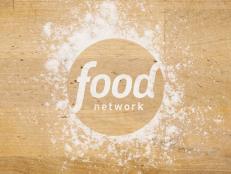 To honor American Heart Month, our friends at Foodnetwork.com are dishing out recipes that are low in cholesterol but high in flavor. Check out their favorites -- plus, see which seven foods can help lower cholesterol and eight simple steps for better heart health.