This British tradition is a late-afternoon or early evening meal, usually quite substantial. It originated in the 19th century as a simple, early workingman's supper. High tea can be served buffet-style or set on a table. It includes a variety of dishes such as cornish pasties, welsh rabbit, scotch woodcock and various other meat and fish dishes. There are also plenty of buns, crumpets, biscuits, clotted cream and jams, as well as an elaborate array of cakes and pastries and, of course, steaming pots of hot tea. See also cream tea.

From The Food Lover's Companion, Fourth edition by Sharon Tyler Herbst and Ron Herbst. Copyright © 2007, 2001, 1995, 1990 by Barron's Educational Series, Inc.

Food Network Magazine has given an old-fashioned favorite a fun new twist.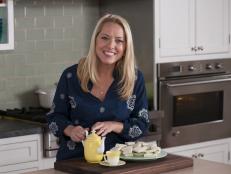 Perfect for a tea party, Melissa's finger sandwiches are fun to make with the kids.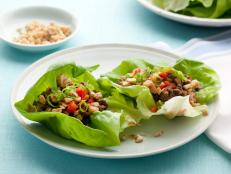 Many folks discover they have iron-deficiency — a condition which can result from not eating enough foods that contain iron. If you're looking to pump up your iron, here are 5 recipes to help you do so.