A fish family of more than 200 species, including pompano, amberjack, bar jack, blue runner, crevalle jack, green jack, horse mackerel (not a true mackerel), rainbow runner, rudderfish, trevally, yellow jack and yellowtail. Although some jack species aren't particularly good to eat, many — particularly pompano — are considered excellent and have a rich, firm, delicately flavored flesh. Jacks are found around the world in the Atlantic, Mediterranean and Pacific.

From The Food Lover's Companion, Fourth edition by Sharon Tyler Herbst and Ron Herbst. Copyright © 2007, 2001, 1995, 1990 by Barron's Educational Series, Inc.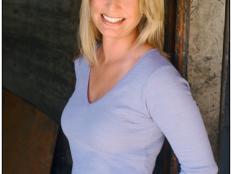 As the host of How To Boil Water, Jack Hourigan learns basic cooking techniques from her friend Tyler Florence. Find out more and get recipes on Food Network.