Pronunciation: [kahl-uh-MAH-tuh]

An almond-shaped Greek olive (also spelled calamata) that ranges in length from about 1/2 to 1 inch. Kalamatas are a dark eggplant color and have a flavor that can be rich and fruity. They're often slit to allow the wine vinegar marinade in which they're soaked to penetrate the flesh. Kalamatas are marketed packed in either olive oil or vinegar. See also olive.

From The Food Lover's Companion, Fourth edition by Sharon Tyler Herbst and Ron Herbst. Copyright © 2007, 2001, 1995, 1990 by Barron's Educational Series, Inc.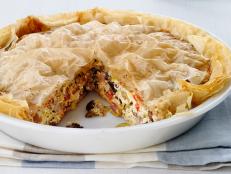 A hearty egg-and-cheese pie from an Oregon reader came out on top in our olive-themed contest.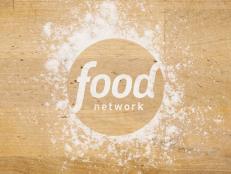 This indispensable ingredient adds more than just flavor to your favorite meals.