Pronunciation: [kah-rah AH-geh]

Japanese deep-frying technique whereby the food (meat, fish or vegetables) is lightly dusted with flour, cornstarch or kuzu before frying.

From The Food Lover's Companion, Fourth edition by Sharon Tyler Herbst and Ron Herbst. Copyright © 2007, 2001, 1995, 1990 by Barron's Educational Series, Inc.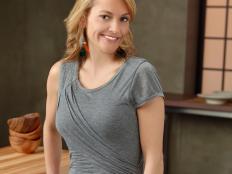 Kara Sigle is a finalist on Season 8 of Food Network Star.