Pronunciation: [THUHR-mih-dohr]

A dish composed of lobster tails from which the cooked meat is removed, chopped and combined with a béchamel flavored with white wine, shallots, tarragon and mustard. The sauced lobster is spooned back into the shells, sprinkled with Parmesan cheese and broiled until golden brown. Crab and shrimp are also sometimes prepared in this manner. The dish is thought to have been named by Napoleon after the month in which he first tasted it (the eleventh month, July 19 to August 17, according to the French Revolutionary calendar).

From The Food Lover's Companion, Fourth edition by Sharon Tyler Herbst and Ron Herbst. Copyright © 2007, 2001, 1995, 1990 by Barron's Educational Series, Inc.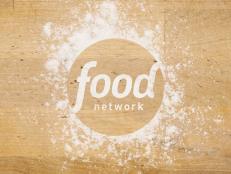 Learn how to properly eat a lobster.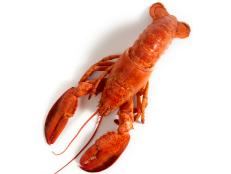 A guide to buying and preparing lobster.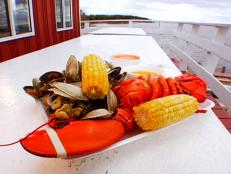 Get your bibs ready because lobster season is in full swing.