mayo coba (mayocoba) bean
From The Food Lover's Companion, Fourth edition by Sharon Tyler Herbst and Ron Herbst. Copyright © 2007, 2001, 1995, 1990 by Barron's Educational Series, Inc.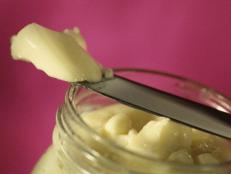 It's the quintessential "bad" food laden with artery clogging saturated fat. For years, we've been told to "hold the mayo," but is it really as bad as they say?