The fatty particles in milk that are separated out to make cream and subsequently butter. The higher the milk fat content in milk, cream, ice cream, etc., the richer and more caloric the product.

From The Food Lover's Companion, Fourth edition by Sharon Tyler Herbst and Ron Herbst. Copyright © 2007, 2001, 1995, 1990 by Barron's Educational Series, Inc.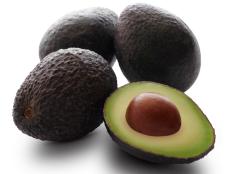 How much fat should you eat each day, and what does it do? Find out.