An alcoholic drink made with liquor (typically rum, whiskey or brandy), milk, sugar and sometimes vanilla. The mixture is usually blended with crushed ice and strained into a tall glass.

From The Food Lover's Companion, Fourth edition by Sharon Tyler Herbst and Ron Herbst. Copyright © 2007, 2001, 1995, 1990 by Barron's Educational Series, Inc.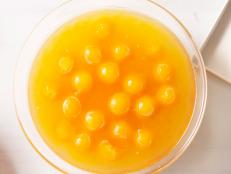 Get dozens of punch-bowl recipes for your next big bash.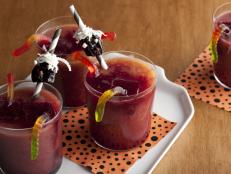 I often advise people to find one of the many wines available with scary names: Sin Zin, Dead Arm or Devil's Lair. Or whip up a big-batch wine that is sure to give your guests the creeps.