A slimy, gummy substance made up of various bacteria—specifically Mycoderma aceti—that cause fermentation in wine and cider and turn them into vinegar. Known as mère de vinaigre in French and sometimes simply as "mother" in English, its growth is best fostered in a medium-warm environment (60°–85°F). The mother should be transferred to a new mixture or discarded once the liquid has turned to vinegar.

From The Food Lover's Companion, Fourth edition by Sharon Tyler Herbst and Ron Herbst. Copyright © 2007, 2001, 1995, 1990 by Barron's Educational Series, Inc.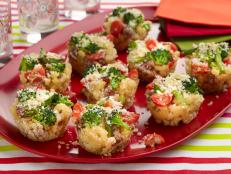 Giada celebrates Mother's Day with kid-friendly foods for her 2-year-old daughter, Jade, along with easy crowd-pleasing favorites like pasta salad and a frittata.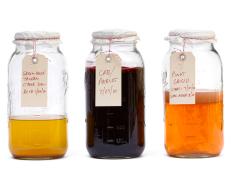 Chopped host Ted Allen has the perfect solution for all that leftover holiday wine: Make your own vinegar. He shared his vinegar-making secrets with Food Network Magazine.