A small, cakelike bread that can be made with a variety of flours and often contains fruits and nuts. Most American-style muffins fall into the quick bread category and are leavened with either baking powder or baking soda. The yeast-raised type, such as the english muffin, is generally finer in texture. These small breads are made in a muffin pan. Muffins can be sweet or savory and, though they were once considered breakfast or tea fare, are now also served with lunch and dinner.

From The Food Lover's Companion, Fourth edition by Sharon Tyler Herbst and Ron Herbst. Copyright © 2007, 2001, 1995, 1990 by Barron's Educational Series, Inc.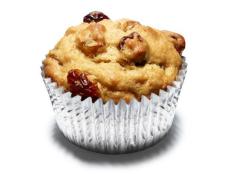 Choose from these fun new ideas and bake a batch for holiday guests.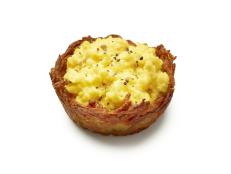 Every dish is more fun when it's mini ...