Prepared mustard is generally made from powdered mustard combined with seasonings and a liquid such as water, vinegar, wine, beer or must. American-style prepared mustard is a mild mixture made from the less-pungent white seed flavored with sugar, vinegar and turmeric (which makes it yellow). European and Chinese prepared mustards are made from brown seeds and are much zestier and more flavorful. The French are famous for their tangy , made with brown or black seeds. The German prepared mustards can range from very hot to sweet and mild. Chinese mustards are usually the hottest and most pungent of the prepared mustards. A multitude of domestic and imported prepared mustards are readily available in supermarkets. Unopened, prepared mustard can be stored in a cool, dark place for about 2 years; once opened, it should be refrigerated. See also creole mustard; english mustard; mustard; mustard greens; mustard oil.

From The Food Lover's Companion, Fourth edition by Sharon Tyler Herbst and Ron Herbst. Copyright © 2007, 2001, 1995, 1990 by Barron's Educational Series, Inc.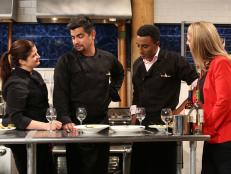 Watch the third battle of Food Network's Chopped After Hours to see the judges face off with the same mystery basket ingredients from the show.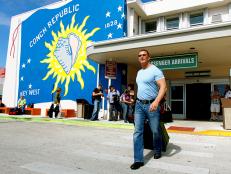 Robert Irvine invites our writer along on a Dinner: Impossible mission. There's just one problem: Neither one of them knows where they're going.