Pronunciation: [nee-SWAHZ]

Hailing from the Provence region of France (but also grown in Italy and Morocco), this small, oval olive ranges in color from purple-brown to brown-black. Niçoise olives are cured in brine and packed in olive oil. Good specimens have a rich, nutty, mellow flavor. See also olive.

From The Food Lover's Companion, Fourth edition by Sharon Tyler Herbst and Ron Herbst. Copyright © 2007, 2001, 1995, 1990 by Barron's Educational Series, Inc.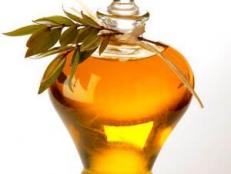 You've probably heard that olive oil is good for you, but do you know why? And since oils are source of fat, can they be part of a healthy diet? Here's the skinny on this fabulous oil and tips on how to enjoy it even if you're watching your weight.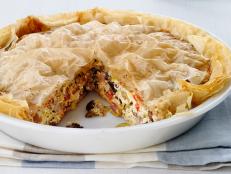 A hearty egg-and-cheese pie from an Oregon reader came out on top in our olive-themed contest.