The olive branch has long been a symbol of peace, and the silvery-leaved olive tree has been considered sacred at least as far back as the 17th century b.c. Native to the Mediterranean area, the olive is a small, oily fruit that contains a pit. It's grown both for its fruit and its oil in subtropical zones including the United States (Arizona, California and New Mexico), Latin America and throughout the Mediterranean. Olive varieties number in the dozens and vary in size and flavor. All fresh olives are bitter and the final flavor of the fruit greatly depends on how ripe it is when picked and the processing it receives. Underripe olives are always green, whereas ripe olives may be either green or black. Spanish olives are picked young, soaked in lye, then fermented in brine for 6 to 12 months. When bottled, they're packed in a weak brine and sold in a variety of forms including pitted, unpitted or stuffed with foods such as pimientos, almonds, onions, jalapeños, etc. Olives picked in a riper state contain more oil and are a deeper green color. The common black olive or Mission olive is a ripe green olive that obtains its characteristic color and flavor from lye curing and oxygenation. Olives that are tree ripened turn dark brown or black naturally. The majority of these olives are used for oil but the rest are brine or salt-cured and are usually packed in olive oil or a vinegar solution. The Greek kalamata and the French niçoise olives are two of the more popular imported ripe olives. Dry-cured olives have been packed in salt, which removes most of their moisture and creates dry, wrinkled fruit. These olives are sometimes rubbed with olive oil or packed with herbs. Both domestic and imported olives are available bottled, canned and in bulk year-round in a variety of forms including whole (pitted, unpitted and stuffed), sliced and chopped. Unopened olives can be stored at room temperature for up to 2 years. Once opened they can be refrigerated in their own liquid (in a nonmetal container) for several weeks. See also olive oil.

From The Food Lover's Companion, Fourth edition by Sharon Tyler Herbst and Ron Herbst. Copyright © 2007, 2001, 1995, 1990 by Barron's Educational Series, Inc.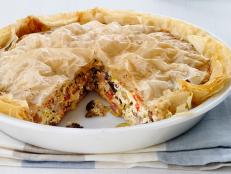 A hearty egg-and-cheese pie from an Oregon reader came out on top in our olive-themed contest.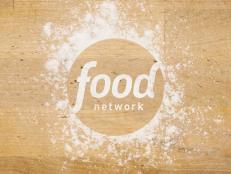 This indispensable ingredient adds more than just flavor to your favorite meals.