A thermometer designed to read oven temperatures, which are often inaccurately indicated by the oven dial. Erroneous oven temperatures can create all kinds of culinary havoc, from gooey centers in baked goods to burning or drying of a wide range of foods. Oven thermometers can vary in quality and, consequently, price. The spring-style thermometer available in most supermarkets can become unreliable with a small jolt or with continual use. Mercury oven thermometers, available in gourmet supply shops, are more accurate and reliable.

From The Food Lover's Companion, Fourth edition by Sharon Tyler Herbst and Ron Herbst. Copyright © 2007, 2001, 1995, 1990 by Barron's Educational Series, Inc.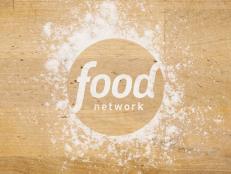 Millions of people get sick from undercooked food each year— many chalk it up to a stomach bug or the flu, but oftentimes the cause is the food in your own home. Using a thermometer makes sure you've killed those pesky bacteria lurking in your food.