A diminutive (less than 1 inch wide) soft-shell crab that makes its home inside an oyster and lives off the food its host eats. Oyster crabs are certainly not found in all oysters, and most oyster processing plants don't bother to collect them during shucking so the supply is very limited. They're best prepared simply sautéed in butter. Gourmets consider these pale-pink crustaceans a delicacy. See also crab.

From The Food Lover's Companion, Fourth edition by Sharon Tyler Herbst and Ron Herbst. Copyright © 2007, 2001, 1995, 1990 by Barron's Educational Series, Inc.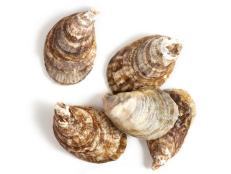 What you need to know about oysters.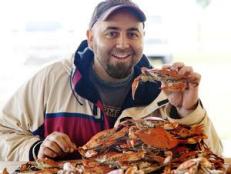 Duff Goldman has a sweet spot for Maryland crabs. He tells Food Network Magazine how to catch and cook them like a pro.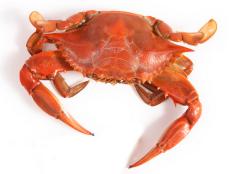 A guide to buying and cooking crabs.