This fan-shaped mushroom grows both wild and cultivated in close clusters, often on rotting tree trunks. They're also called oyster caps, tree mushrooms, tree oyster mushrooms, summer oyster mushrooms, pleurotte and shimeji. The cap varies in color from pale gray to dark brownish-gray. The stems are grayish-white. The flavor of raw oyster mushrooms is fairly robust and slightly peppery but becomes much milder when cooked. They're available in some areas year-round, particularly in specialty produce and Asian markets. Young oyster mushrooms (1½ inches in diameter and under) are considered the best. Also available are canned oyster mushrooms, which should be rinsed before using. See also mushroom.

From The Food Lover's Companion, Fourth edition by Sharon Tyler Herbst and Ron Herbst. Copyright © 2007, 2001, 1995, 1990 by Barron's Educational Series, Inc.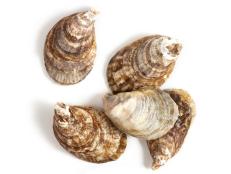 What you need to know about oysters.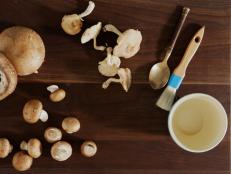 Use these tips to add earthy richness to your favorite dishes.