A cone-shaped bag with two open ends. The small end is pointed and can be fitted with decorative tips of different sizes and designs, while doughs, whipped cream, fillings, etc., are spooned into the large end. When the bag is squeezed, the contents are forced through the tip. Pastry bags have a multitude of uses including decorating cakes, forming pastries or cookies and piping decorative borders. They come in various sizes and can be made of a variety of materials, including nylon and plastic-lined cotton or canvas, polyester and plastic. Pastry bags can be found in gourmet shops, some supermarkets and the kitchenware section of most department stores.

From The Food Lover's Companion, Fourth edition by Sharon Tyler Herbst and Ron Herbst. Copyright © 2007, 2001, 1995, 1990 by Barron's Educational Series, Inc.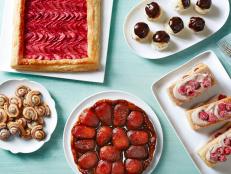 Turn store-bought dough into brunch, apps and desserts.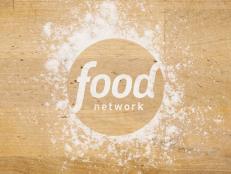 Here's what you'll need to make the recipes from this episode of Rachael Ray's 3 in the Bag.