A kitchen implement consisting of five or six parallel U-shaped, sturdy steel wires, both ends of which are attached to a wooden handle. It's used in making pastry dough to cut cold fat (usually butter) into a flour mixture, evenly distributing the tiny pieces of fat without warming them.

From The Food Lover's Companion, Fourth edition by Sharon Tyler Herbst and Ron Herbst. Copyright © 2007, 2001, 1995, 1990 by Barron's Educational Series, Inc.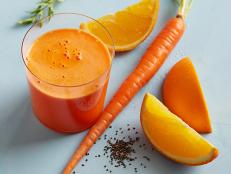 From using a juicer to picking the best ingredients, here's the everything guide to fresh fruit and vegetable drinks.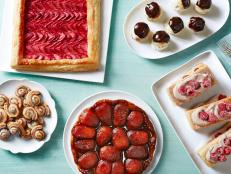 Turn store-bought dough into brunch, apps and desserts.