Pronunciation: [PEP-pah-doo]

The trademarked name of a capsicum-family pepper that's purported to be the first new fruit introduced to the world market since the kiwi's debut some thirty years ago. Though thought to be a native of Central America, this pepper was discovered by Johan Steenkamp in 1994, growing wild in South Africa. He experimented with them, trademarked the name and patented a secret preparation technique. Also called piquanté or sweet piquanté pepper, the tiny Peppadew resembles a cross between a cherry tomato and a very small red pepper. The flavor is a unique blend of sweet and spicy. Though these peppers come in mild and hot versions, the difference is simply the result of the pickling solution used during processing. Peppadew ketchup and other products are available in most supermarkets.

From The Food Lover's Companion, Fourth edition by Sharon Tyler Herbst and Ron Herbst. Copyright © 2007, 2001, 1995, 1990 by Barron's Educational Series, Inc.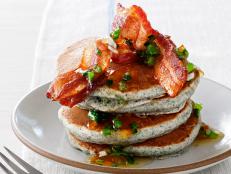 Fiery flapjacks from a West Virginia reader came out on top in our chile pepper-themed contest.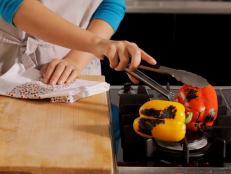 Tasty, versatile roasted peppers are a snap when you follow these easy tips.