A bright to dark green leaf from a pepper-family plant grown from southern Mexico down through northern South America. The pepper leaf is oval shaped with a tapered point. It has an aromatic flavor somewhat similar to that of sassafras with notes of anise, black pepper and nutmeg. Younger leaves have more forceful characteristics; older ones are milder. In locales where they're grown, fresh pepper leaves are commonly used to wrap foods like fish, poultry, beef and shrimp so the flavor is imparted during cooking. The leaves are also added to soups and stews and used for herbal tea. Dried leaves can be found in Latin American markets, but they're not as flavorful as fresh leaves, which can usually only be found in farmer's markets. Also known as eared pepper, hoja santa, momo, root beer plant, sacred pepper and

From The Food Lover's Companion, Fourth edition by Sharon Tyler Herbst and Ron Herbst. Copyright © 2007, 2001, 1995, 1990 by Barron's Educational Series, Inc.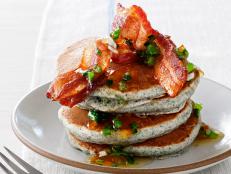 Fiery flapjacks from a West Virginia reader came out on top in our chile pepper-themed contest.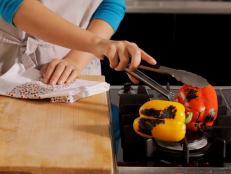 Tasty, versatile roasted peppers are a snap when you follow these easy tips.