A cocktail term for drinks made with half sweet and half dry vermouth. For instance, a manhattan, which is made with sweet vermouth, becomes a "perfect Manhattan" when made with equal parts sweet and dry vermouth.

From The Food Lover's Companion, Fourth edition by Sharon Tyler Herbst and Ron Herbst. Copyright © 2007, 2001, 1995, 1990 by Barron's Educational Series, Inc.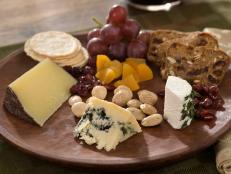 These tried-and-true wine and food combinations were practically made for each other.