Also called potato flour, this gluten-free flour is made from cooked, dried and ground potatoes. It's used as a thickener and, because it produces a moist crumb, in some baked goods.

From The Food Lover's Companion, Fourth edition by Sharon Tyler Herbst and Ron Herbst. Copyright © 2007, 2001, 1995, 1990 by Barron's Educational Series, Inc.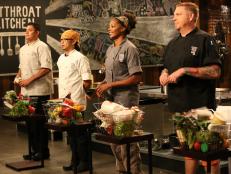 Watch Food Network's Cutthroat Kitchen: Alton's After-Show hosted by Alton Brown.