A beverage that mixes various ingredients (such as liquor, liqueur, wine, fruit juices and carbonated beverages). Punch may be cold or hot and is typically made in large quantities and served from a large "punch bowl." It's often garnished with fresh fruit. Some punches add milk or cream (as in eggnog). "Cups" are punches made in a pitcher and poured into glasses or cups.

From The Food Lover's Companion, Fourth edition by Sharon Tyler Herbst and Ron Herbst. Copyright © 2007, 2001, 1995, 1990 by Barron's Educational Series, Inc.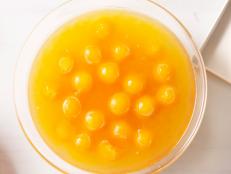 Get dozens of punch-bowl recipes for your next big bash.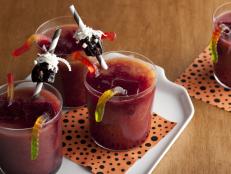 I often advise people to find one of the many wines available with scary names: Sin Zin, Dead Arm or Devil's Lair. Or whip up a big-batch wine that is sure to give your guests the creeps.