A Chinese cooking method whereby food (such as chicken) is braised in soy sauce, thereby changing the color to a deep, dark reddish brown.

From The Food Lover's Companion, Fourth edition by Sharon Tyler Herbst and Ron Herbst. Copyright © 2007, 2001, 1995, 1990 by Barron's Educational Series, Inc.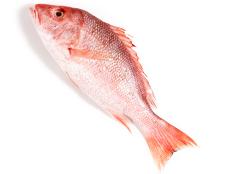 A guide to buying and preparing red snapper.