see freezer/refrigerator thermometer

From The Food Lover's Companion, Fourth edition by Sharon Tyler Herbst and Ron Herbst. Copyright © 2007, 2001, 1995, 1990 by Barron's Educational Series, Inc.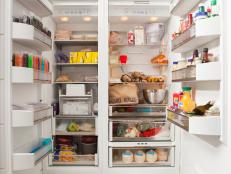 A full fridge doesn't have to be a cluttered fridge. When a refrigerator is organized, you won't have to dig around to find something to cook or snack on. It makes you more excited to open the door, which means you'll end up wasting less of the food inside.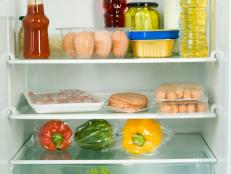 Foods like raw meat and dairy are only as good as the environment in which they're stored. A refrigerator in tip-top condition provides prime storage conditions for your perishables and stops odors and bacteria from flourishing.