From The Food Lover's Companion, Fourth edition by Sharon Tyler Herbst and Ron Herbst. Copyright © 2007, 2001, 1995, 1990 by Barron's Educational Series, Inc.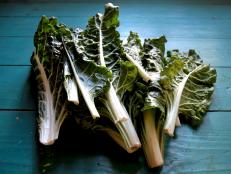 This leafy green is in season and ready to bring nutritional goodness to your table.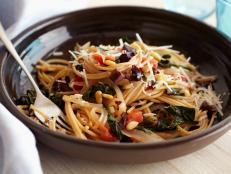 My CSA box is erupting with gigantic bunches of this leafy green veggie. This variety of Swiss chard has fluffy, tender green leaves and edible stems bursting with color and flavor.