An edible, translucent paper made from a dough of water combined with the pith of an Asian shrub called, appropriately enough, the rice-paper plant (or rice-paper tree). rice flour is sometimes also used. The paper comes in various sizes—small to large, round or square. Rice paper can be used to wrap foods to be eaten as is or deep-fried. It's also useful as a baking-sheet liner on which delicate cookies are baked. After baking, the cookies may be removed from the sheet without damage and the flavorless rice paper (which sticks to the cookies' bottoms) eaten along with the confection. Rice paper can be found in Asian markets and some supermarkets.

From The Food Lover's Companion, Fourth edition by Sharon Tyler Herbst and Ron Herbst. Copyright © 2007, 2001, 1995, 1990 by Barron's Educational Series, Inc.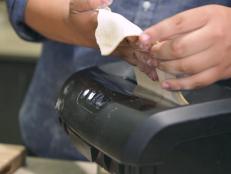 Learn how to make homemade pasta using a paper shredder.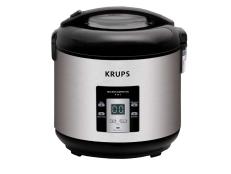 10 Unexpected Things to Make in Your Rice Cooker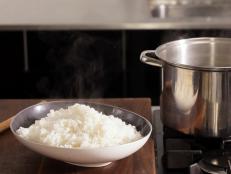 Follow these steps for 3 flawless ways to make rice.