There are Japanese as well as Chinese rice vinegars, both made from fermented rice, and both slightly milder than most Western vinegars. Chinese rice vinegar comes in three types: white (clear or pale amber), used mainly in sweet-and-sour dishes; red, a popular accompaniment for boiled or steamed crab; and black, used mainly as a table condiment. The almost colorless Japanese rice vinegar is used in a variety of Japanese preparations, including sushi rice and sunomono (vinegared salads). Rice vinegar can be found in Asian markets and some supermarkets.

From The Food Lover's Companion, Fourth edition by Sharon Tyler Herbst and Ron Herbst. Copyright © 2007, 2001, 1995, 1990 by Barron's Educational Series, Inc.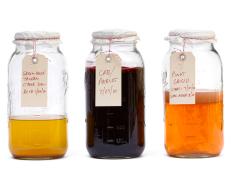 Chopped host Ted Allen has the perfect solution for all that leftover holiday wine: Make your own vinegar. He shared his vinegar-making secrets with Food Network Magazine.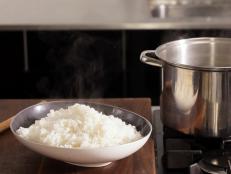 Follow these steps for 3 flawless ways to make rice.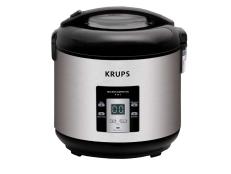 10 Unexpected Things to Make in Your Rice Cooker