Used for everything from cakes to breads to gelatin dishes, ring molds range in diameter from 2 to 7 inches and are 2 to 2½ inches deep. These molds are typically made of aluminum or glass; their center hole is larger than that of a bundt or tube pan. The ring mold is also known as a rice ring, in which case it's used to mold hot rice. After being inverted on a serving plate, the rice ring is typically filled with a creamed chicken or seafood mixture.

From The Food Lover's Companion, Fourth edition by Sharon Tyler Herbst and Ron Herbst. Copyright © 2007, 2001, 1995, 1990 by Barron's Educational Series, Inc.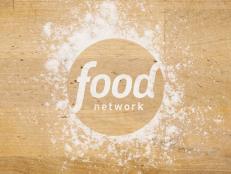 Whether you are on team cake or team pie, we have decor tips for both. Try one of these tricks for a little fancy flair.