Rock salt has a grayish cast because it's not as refined as other salts, which means it retains more minerals and harmless impurities. It comes in chunky crystals and is used predominantly as a bed on which to serve baked oysters and clams and to combine with ice to make ice cream in crank-style ice cream makers.

From The Food Lover's Companion, Fourth edition by Sharon Tyler Herbst and Ron Herbst. Copyright © 2007, 2001, 1995, 1990 by Barron's Educational Series, Inc.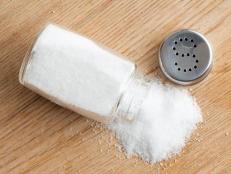 We've all heard that too much sodium can be harmful to our health, but what does that actually mean?