"Bring to a boil" refers to heating a liquid until bubbles break the surface (212 degrees F for water at sea level). The term also means to cook food in a boiling liquid. A full rolling boil is one that cannot be dissipated by stirring.

From The Food Lover's Companion, Fourth edition by Sharon Tyler Herbst and Ron Herbst. Copyright © 2007, 2001, 1995, 1990 by Barron's Educational Series, Inc.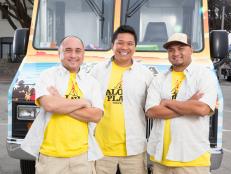 Get to know the guys of Aloha Plate from Season 4 of The Great Food Truck Race on Food Network.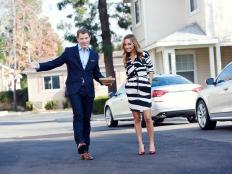 We're challenging you, Food Network Star fans, to write your best captions for this moment.