Used since 500 B.C., rosemary is native to the Mediterranean area (where it grows wild) but is now cultivated throughout Europe and the United States. Early on, this mint-family member was used to cure ailments of the nervous system. Rosemary's silver-green needle-shaped leaves are highly aromatic, and their flavor hints of both lemon and pine. This herb is available in whole-leaf form (fresh and dried) as well as powdered. Rosemary essence is used both to flavor food and to scent cosmetics. Rosemary can be used as a seasoning in a variety of dishes including fruit salads, soups, vegetables, meat (particularly lamb), fish and egg dishes, stuffings and dressings.

From The Food Lover's Companion, Fourth edition by Sharon Tyler Herbst and Ron Herbst. Copyright © 2007, 2001, 1995, 1990 by Barron's Educational Series, Inc.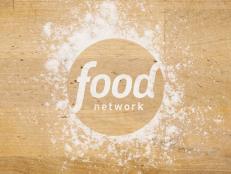 Learn the basics and advanced cooking techniques from Food Network with how-to advice on everything from cooking or carving a turkey to grilling corn.