This climbing plant—one of Britain's favorite green beans—was brought to the British Isles in the 17th century for decorative use because of its beautiful flowers. The scarlet runner bean has a long, thick green bean-type pod that's meaty, tender and stringless when young. Inside are distinctively flavored, red-streaked beige, medium-size seeds. Young runners may be prepared in any way suitable for green beans. In U.S. markets fresh runner beans are often called Kentucky wonder beans. The shelled dried beans can be cooked like pinto or pink beans.

From The Food Lover's Companion, Fourth edition by Sharon Tyler Herbst and Ron Herbst. Copyright © 2007, 2001, 1995, 1990 by Barron's Educational Series, Inc.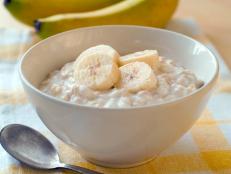 Calling all runners! Want to choose the best fuel for your performance? Here's a top 5 hit list.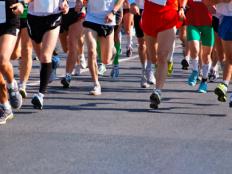 Tips and techniques to help fuel performance on Marathon Day from Food Network.