Salt cod, an important staple in many tropical countries because of its storage properties, has been salted and dried. It's used to make the popular French dish brandade.

From The Food Lover's Companion, Fourth edition by Sharon Tyler Herbst and Ron Herbst. Copyright © 2007, 2001, 1995, 1990 by Barron's Educational Series, Inc.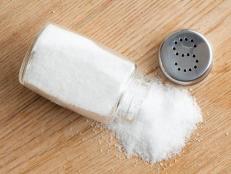 We've all heard that too much sodium can be harmful to our health, but what does that actually mean?
A guide to buying and cooking cod fish.