A term used to describe any of various saltwater fish, most of which aren't members of the bass family. Black sea bass is a true bass (as is striped bass), but white sea bass, which is generally marketed simply as "sea bass," is actually a member of the drum family. The giant sea bass is related to the grouper family and can weigh as much as 550 pounds. It's sometimes mistakenly called both black sea bass and jewfish. Sea bass can be found whole and in steaks or fillets. In general, the flesh is lean to moderately fat and is suitable for almost any method of cooking including baking, broiling, poaching and sautéing. See also fish.

From The Food Lover's Companion, Fourth edition by Sharon Tyler Herbst and Ron Herbst. Copyright © 2007, 2001, 1995, 1990 by Barron's Educational Series, Inc.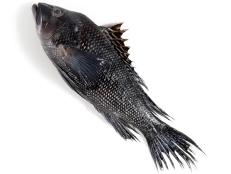 A guide to buying and cooking sea bass.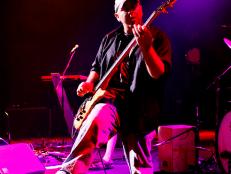 When people call Duff Goldman a rock-star baker, they mean it: He's as fired up onstage as he is in the kitchen.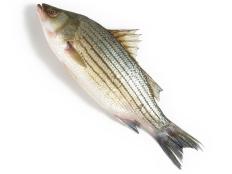 A guide for buying and cooking striped bass.