A southeast Asian shrimp paste, known variously as terasi, trasi and trassi. It comes in cakes that can range from soft and grayish-pink to firm and brownish in color. Shrimp paste is made by grinding up salted, fermented shrimp and has a strong, salty, fishy flavor. It's used sparingly in myriad Asian preparations, particularly soups, sauces and rice dishes. The pungent odor dissipates somewhat during cooking.

From The Food Lover's Companion, Fourth edition by Sharon Tyler Herbst and Ron Herbst. Copyright © 2007, 2001, 1995, 1990 by Barron's Educational Series, Inc.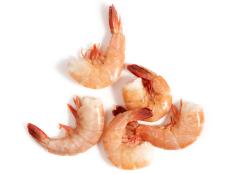 What you need to know about shrimp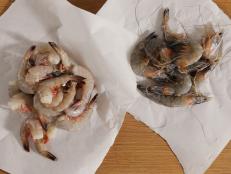 Save money by peeling and deveining shrimp yourself.