Also called a crockpot, the slow cooker is an electric "casserole" that cooks food with low, steady, moist heat. It's designed to cook food over a period of eight to 12 hours. These appliances range in size from one to six quarts. Slow cookers can cook a dish while you're at work, and they don't heat up the kitchen. On the minus side is that some vegetables (like celery) can become mushy before the other ingredients are done.

From The Food Lover's Companion, Fourth edition by Sharon Tyler Herbst and Ron Herbst. Copyright © 2007, 2001, 1995, 1990 by Barron's Educational Series, Inc.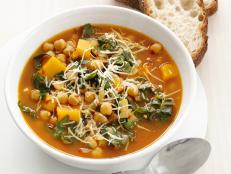 For a taste of the slow-cooked life, try Food Network's easy recipes below that can be quickly prepped in the morning and enjoyed at night.