The stage at which heated fat begins to emit smoke and acrid odors, and impart an unpleasant flavor to foods. The higher the smoke point, the better suited a fat is for frying. Because both reusing fat and exposing it to air reduces its smoke point, it should be discarded after being used three times. Though processing affects an individual fat's smoke point slightly, the ranges for some of the more common fats are: butter (350°F); lard (361° to 401°F); vegetable shortenings (356° to 370°F); vegetable oils (441° to 450°F)—corn, grapeseed, peanut and safflower oils all have high smoke points, whereas that of olive oil is relatively low (about 375°F).

From The Food Lover's Companion, Fourth edition by Sharon Tyler Herbst and Ron Herbst. Copyright © 2007, 2001, 1995, 1990 by Barron's Educational Series, Inc.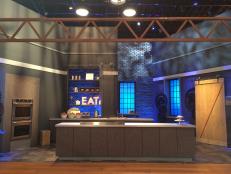 Click "start" to find out how you would hook an audience on Food Network.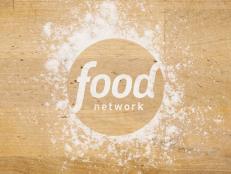 Find 1000s of Food Network's best recipes from top chefs, shows and experts. And watch videos demonstrating recipe prep and cooking techniques.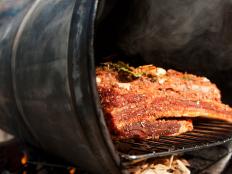 Get hearty, smoky flavor in your own backyard.