A beverage made by blending fruit with yogurt, milk or ice cream until it's thick and smooth.

From The Food Lover's Companion, Fourth edition by Sharon Tyler Herbst and Ron Herbst. Copyright © 2007, 2001, 1995, 1990 by Barron's Educational Series, Inc.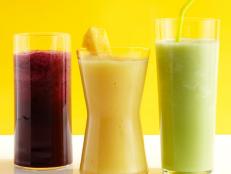 Whip up a fruity breakfast, snack or dessert in seconds.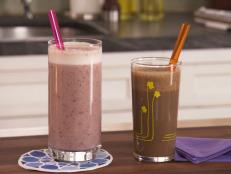 Get kids involved in the kitchen with easy, tasty, healthy recipes like Melissa's smoothies.