A gooey–sweet dessert made by toasting a marshmallow over a fire (or gas burner, if need be), then sandwiching the hot marshmallow and a thin square of chocolate between two graham crackers and slightly squeezing this union together so that the marshmallow squishes out on the graham crackers. S'mores can also be made by making these "sandwiches" and heating them in an oven. The name comes from the notion that they're so good one always wants "some more." S'mores have long been a well-known campfire treat.

From The Food Lover's Companion, Fourth edition by Sharon Tyler Herbst and Ron Herbst. Copyright © 2007, 2001, 1995, 1990 by Barron's Educational Series, Inc.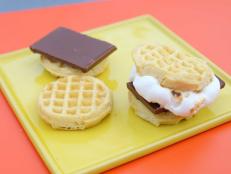 For a riff on classic s'mores, try one of these pairings from The Kitchen.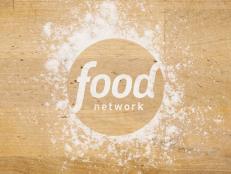 Follow these step-by-step instructions on how to make a S'more and Baked Alaska hybrid.